The Aboriginal Languages Plaques
Held high on the Monument in English and French are the words «Equality, Dignity, Rights» from the United Nations Universal Declaration of Human Rights. These three concepts are inscribed on 73 granite plaques in Aboriginal languages spoken in Canada, using syllabics or Roman orthography. Grouped in language families, the plaques are located on the interior walls, known as the «House of Canada». An Algonquin statement accompanying the language plaques acknowledges that this symbolic monument stands on the traditional territory of the Algonquin Anishnabe People.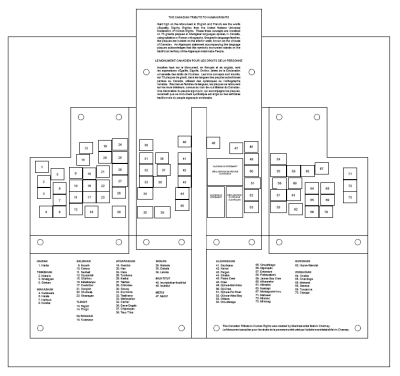 Click the image above to view the Aboriginal Languages Plaques in an easier
to view format.